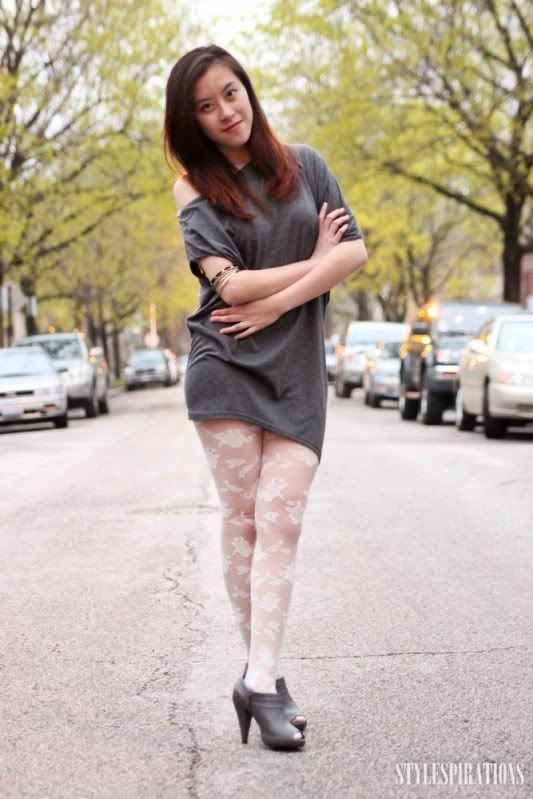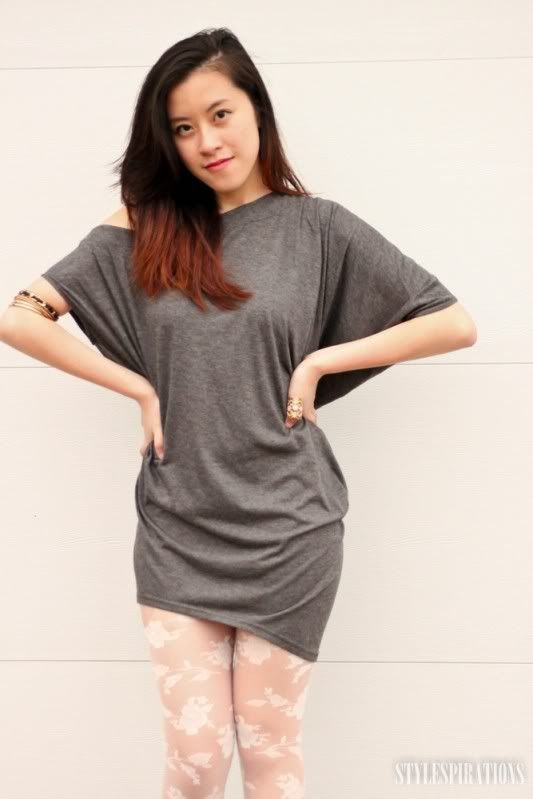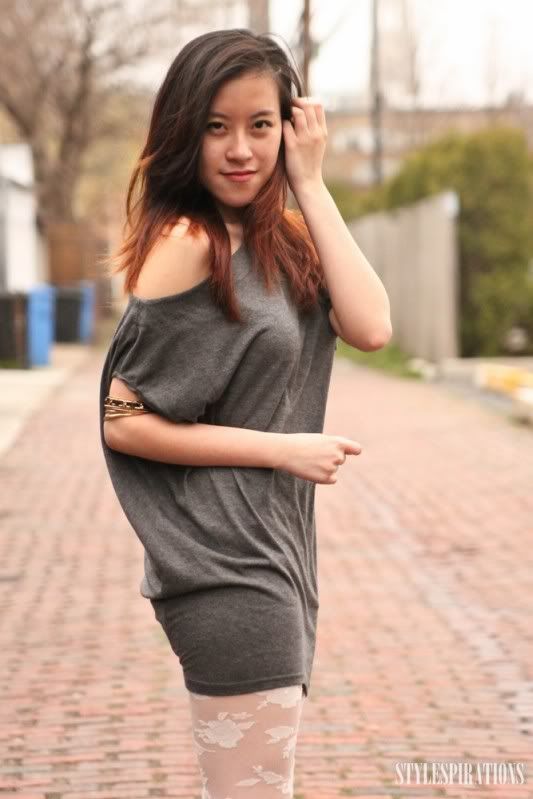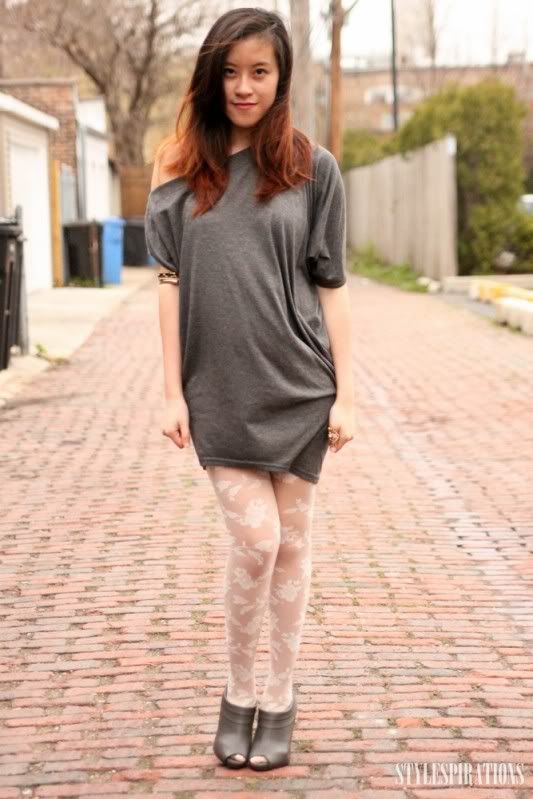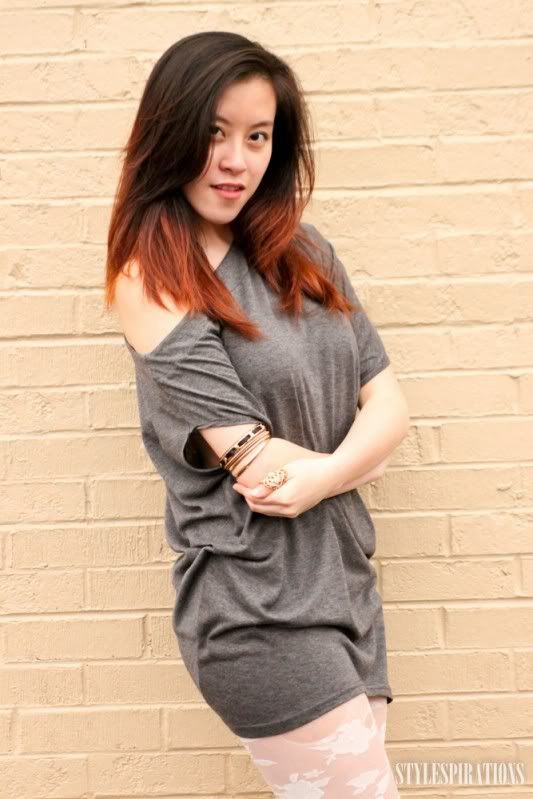 Finals week! This is going be such a tough and tiring week. I'm already breaking out like crazy and my first final hasn't even started yet.
This is a simple outfit that I literally thought of really last minute. It's extremely simple, something that I'm usually not into, but at the same time, I think it has a really laid back edgy feel. Just an experiment and I gotta say, it was extremely fun! The shirt is extremely soft and comfortable, providing a nice and drapy feel. I tried to play up the outfit with floral tights to give a subtle spunk to the monotone outfit. Best of all? This look is extremely inexpensive, something that you all know is, I guess, a trademark of mine. Bargain hunters FTW!
Shirt - Zipia, $8; Tights - Forever21; Shoes - Charlotte Russe, $10 (SALE!)
Stay classy!
Ai Nhu
PS. Today is April 30th and I actually planned a post dedicated to this day and what it's about, but due to time constraints, I will be doing that post a little later and give the topic all the attention it deserves. For those of you who do not know its significance, stick around to find out!