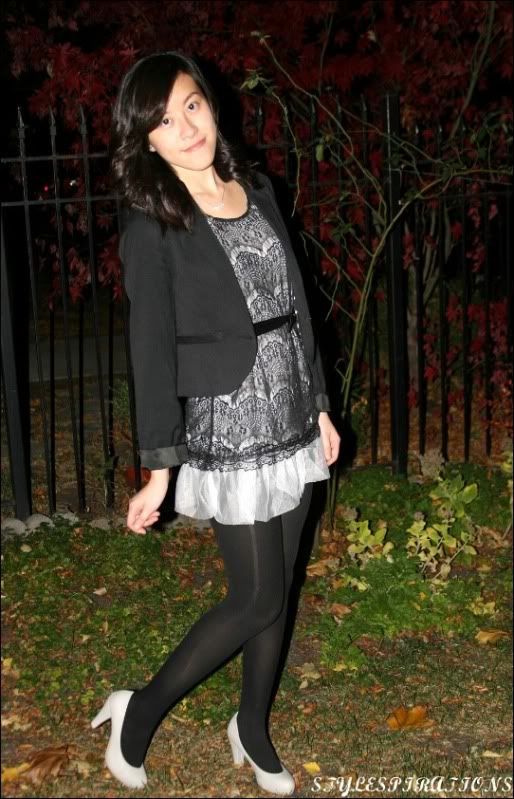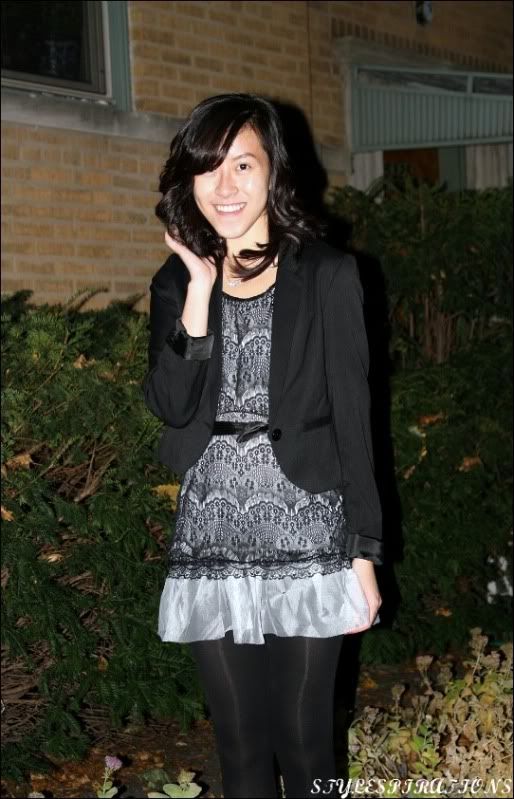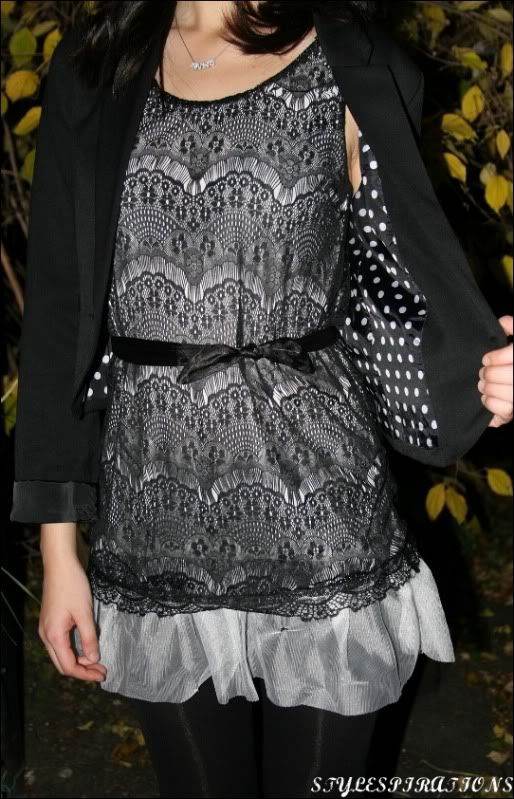 Look what I found! This was actually shot on the same night as the 'Grenade' outfit, but I totally forgot about it until I was cleaning up my laptop today and found this folder. I guess the reason why I hesitated posting this outfit originally was because I wouldn't necessarily recommend buying this dress. I ordered it online at the end of summer at this online Chinese wholesale shop called 'wholesale-dress.net'. It was ridiculously cheap, I think about $7, but now I know exactly why it was that cheap. The material wasn't that great and it was a tad bit shorter than I thought. There was also a little whole on the white frilly part, and overall I wasn't crazy thrilled about it. However, for $7, it is a pretty unique little dress I got and it was completely adorable. This was such a fun outfit and although it was a night shoot, somehow the pictures turned out beautiful (thanks to the lovely Kelly!), even better than the recent Zara shoot we did. Hmm, really have to experiment more, eh?
SPRING BREAK NEXT WEEK! But before I celebrate, Hell Week 2 is coming :[
Dress: wholesale-dress.net $7; Polkadot blazer: H&M $20; Heels: Zipia $24; Tights
PS. My necklace is from Landau, and my mom gifted it to me. It's my favorite, because it's personalized with my name on it! My mom proceeded into getting herself one too, with her name, of course. We boss!