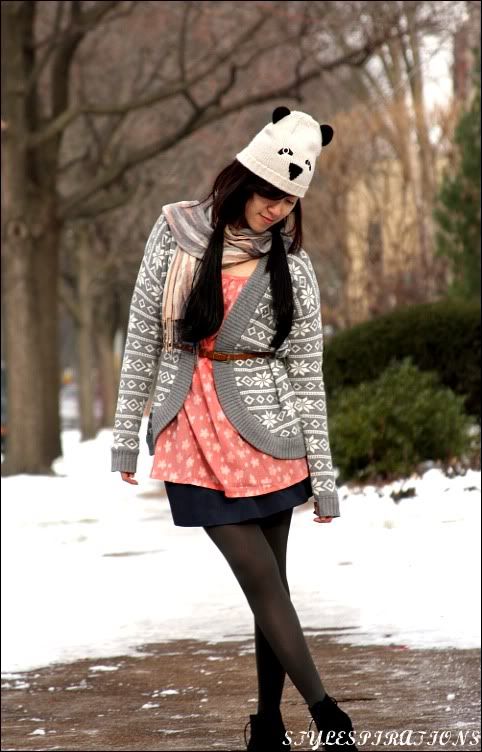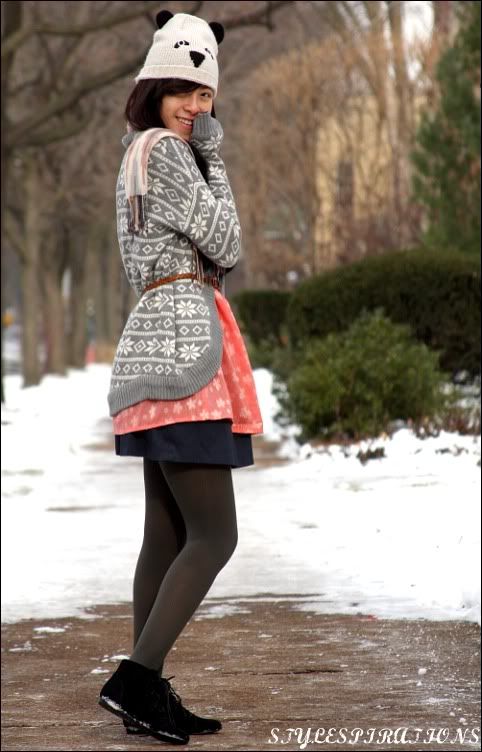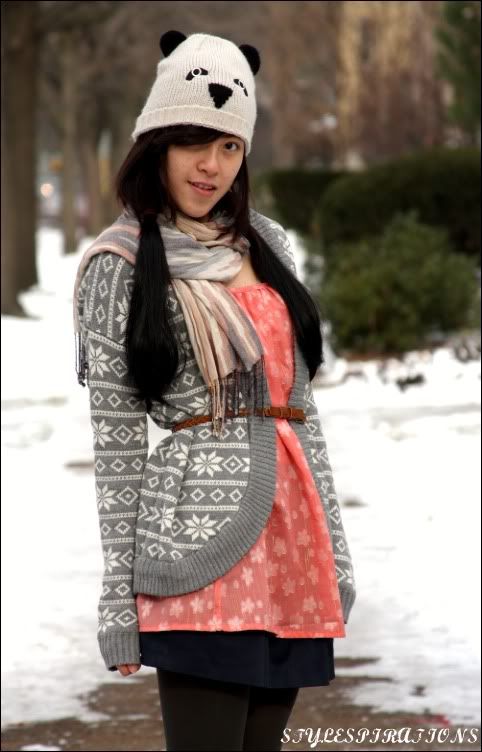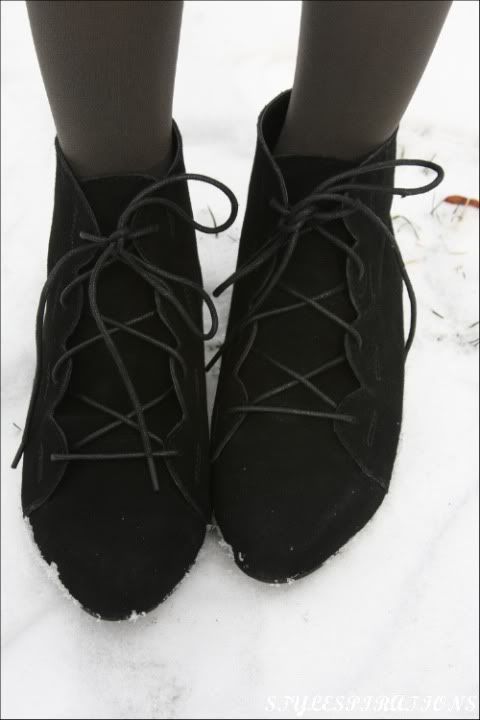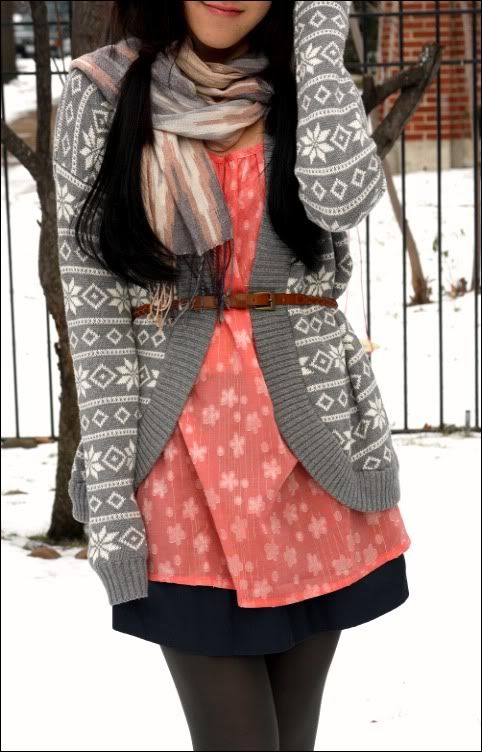 Long time no post! I'm officially done with my first semester of college! I'm so relieved and now I'm preparing myself for the festival holiday. Without any more worries, I can enjoy my break with my love ones and spend my time with my youth group at church. My life has been a roller coaster within the past two weeks. I've been overstressed physically and mentally, and the weather doesn't help either. My physics professor told me that life is like a sine curve, and after your lowest lows comes your highest high. I can't wait to be up high again.
Chicago is disgustingly cold right now! Kelly and I braved the weather and took these pictures this morning. This is my entry for the Forever 21's Holiday Sweater Club Contest. Please check out my entry on
this link
. I'm new to Chictopia so I'm not sure how it works, but there's no hurt in favoriting my photo if you do have Chictopia :D It's my first contest ever and I'm really excited for it!
Sweater - Forever 21 $25; Bear hat - H&M $7; Sherbert blouse - Francesca's; Belt - Forever 21; Skirt - Forever 21; Tights - Forever 21; Boots - Urban Outfitters $40