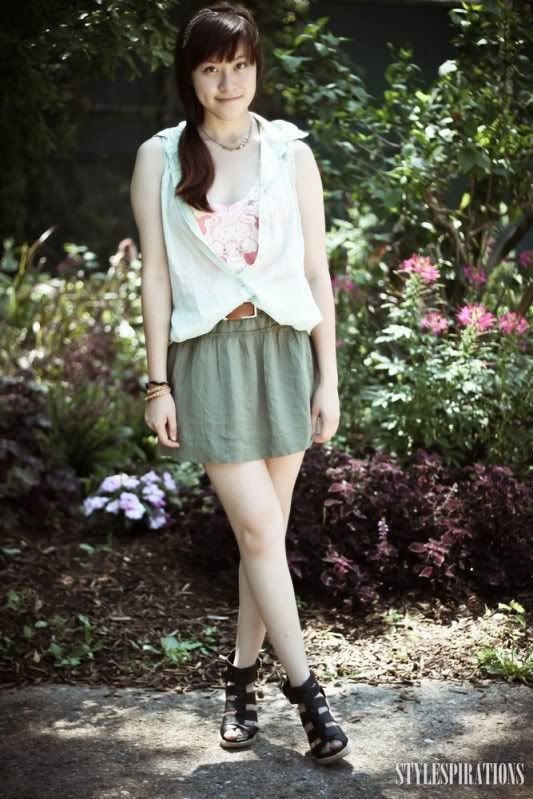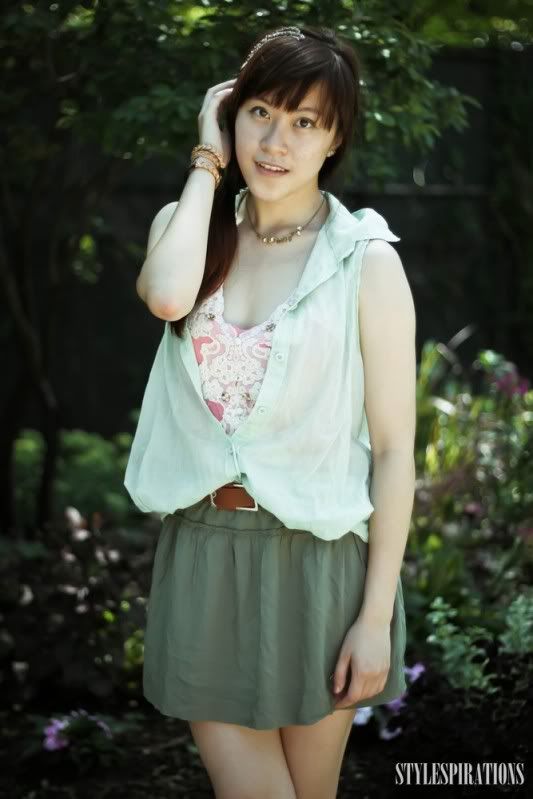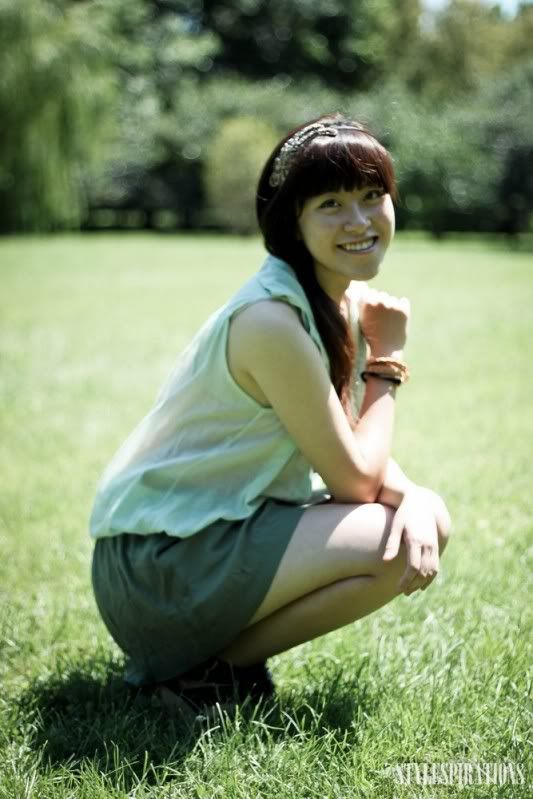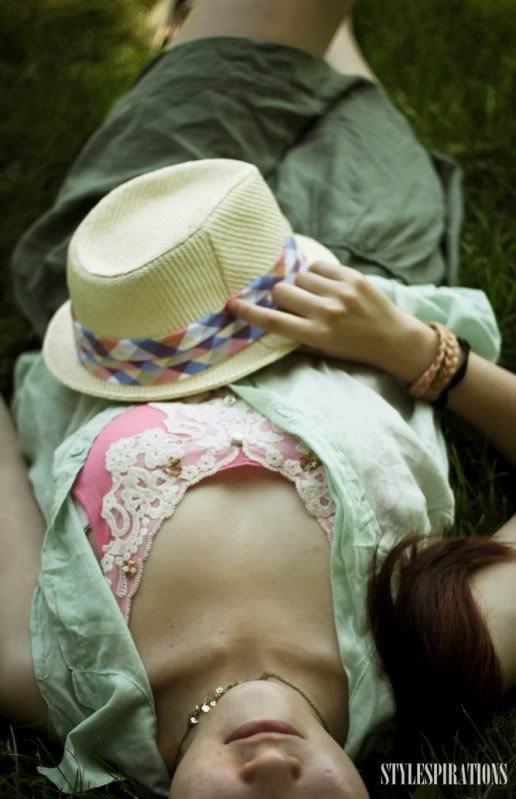 I actually spontaneously put together this outfit last week while on a sushi outing with my godsister, Bao Thy. I loved it so much and how comfortable it is that I've decided to do a shoot for it with Kelly today. We went to a park by the lake near our houses to shoot this and boy, it was hot! We were both sweating like roasted ducks but it was definitely fun! Being out in nature helped us with our creativity as we tried different poses and techniques. I got to say, I really love this set. You know what else I love? The inexpensive finds I got to put this outfit together, such as my new favorite wedges that I picked up yesterday from the Dolce Vita for Target line on clearance for $15 as well as the sheer, green top from an Asian site for $3! (minus shipping, it was a pretty penny -.-) I was never a person that was into wearing green, but lately, mint green has been one of my favorite colors! It's such a fresh and light color for August, keeping the outfit feeling vibrant yet not overwhelming.
I wanted to post more pictures of my outing with my godsister on this blog, but I'm honestly just too lazy to edit the rest (mostly yummy sushi pictures). I'll probably upload them onto my photo tumblr
right here
if you're interested in stalking it. I'll leave you with two teasers:
My beautiful godsister with her new shirt! We both were ecstatic at how cool it was. Honestly, it was totally silly at first but of course my gorgeous sister was able to rock it! Doesn't she look totally adorable??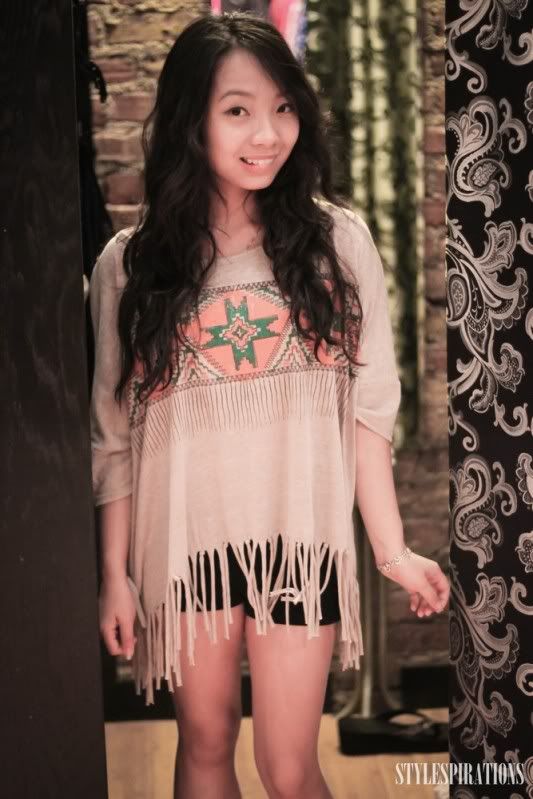 Finally, I'll end with a funky picture of us. I truly fail at mirror pics *facepalm* I shall cease to take pictures with this pretty little lady because she outshines me too much...although I'm still the cuter one, right? :D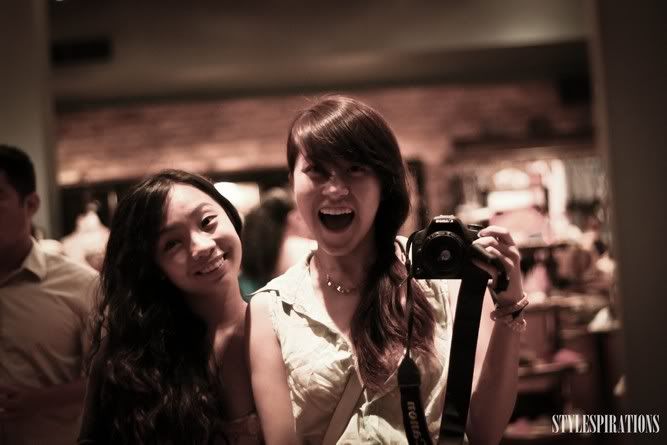 Stay happy and healthy!
Ai Nhu
PS. One more week of summer school! zomg!
PPS. You like my new bangs? :D