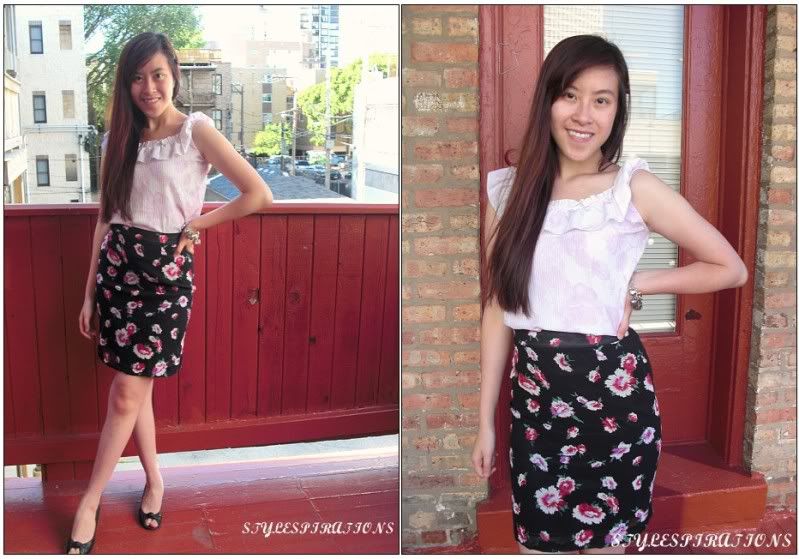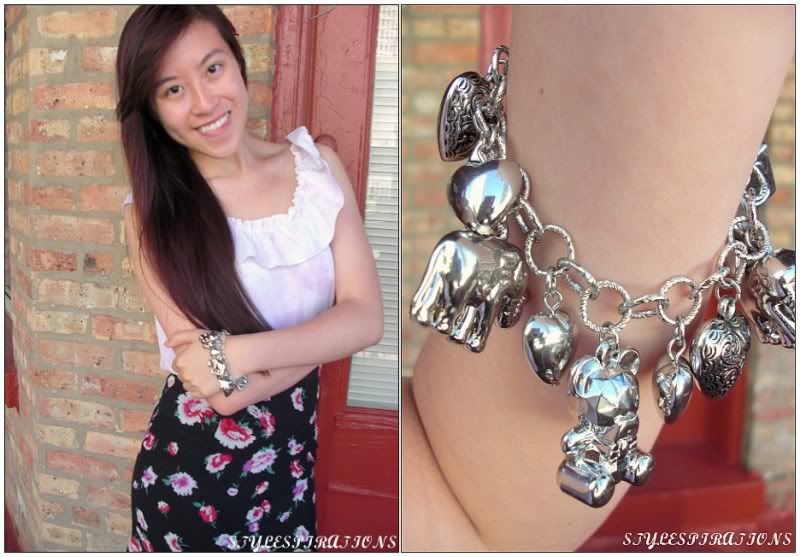 Something I put together a little while ago. We had an IB picnic in the garden of Oz Park and I thought that this outfit was appropriate for the occasion.
I put a simple white shirt with light pink floral designs to balance out the black and bright floral designs of the skirt. I thought that the bracelet also gave it a clean and polished look. It's overall laidback, yet also has a girly tone.
Shirt from Vietnam. Skirt I stole from my mom and reconstructed it. Toy charm bracelet from Francesca's.